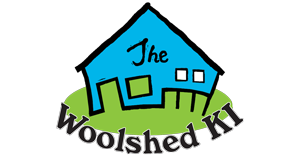 The Woolshed KI is a former shearing shed which has been
converted to farmstay hostel accommodation.
It is situated 20km west of the Vivonne Bay general store on
South Australia's Kangaroo Island. To find out more go here.
To make a reservation either use the form below to book and pay …
Or phone Andy on 0411 025 076 (Int'l: +61 4 1102 5076)
or email here.